OSI EXPRESS, INC.
Please call 866.674.1999
8:30am – 4:00pm Pacific Time M-F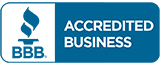 WHO WE ARE
OSI Express is an easy and powerful marketing platform for loan officers and REALTORS®.
Loan officers can create open house flyers, single property websites and other mortgage marketing material in minutes, providing loan officers the tools they need to provide value to REALTORS® and increase loan production.
Built around compliance, OSI Express automatically calculates and displays all industry-wide compliance requirements and is updated real-time with required changes.
All lender specific compliance requirements such as licensing, costs calculations and disclaimers are easily controlled by each corporate lender, then calculated and displayed properly on all applicable mortgage marketing, home listing flyers, property websites and more.
We are the developers of our loan officer marketing software and real estate sales tools (not just resellers). We have a combined experience of over forty years of originating loans. We have a thorough "real world" understanding of loan officer's considerations in working with REALTORS®, buyers, sellers and providing for the needs of borrowers.
We have been a family run mortgage marketing business since 1982. We have been an Accredited Member of the Better Business Bureau since 2002 with an A+ rating (highest rating possible).
Our latest loan officer marketing software includes easy to create open house flyer software, beautiful property websites, compelling mortgage marketing flyers, rate sheet marketing flyers and more.
We take great pride in our customer service and look forward to hearing from you.