OSI EXPRESS, INC.
Please call 866.674.1999
9:00am – 4:00pm Central Time M-F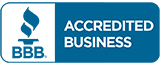 COVID-19: Our Commitment
Dear Valued Customers,
OSI Express' foremost priority is always the safety of our customers and team members.
We know you continue to hear and see news reports about the coronavirus, or COVID-19, and some of its effects around the world. Your OSI Express team is taking every precaution and closely monitoring our staff through this evolving situation and are in regular contact with health agencies for information and guidance.
All OSI Express Team Members are committed to being available and of service to our customers. We continue to implement preventive measures as recommended by the Centers for Disease Control and Prevention (CDC) as well as our own health and hygiene protocols.
All of our staff have high standards of cleanliness, which assists with illness prevention. We employ rigorous standards and sanitation procedures to ensure everyone's continued safety and wellness, including:
Extensive and ongoing training for team members on maintaining a safe and hygienic workplace.
Specified intervals for frequent cleaning and disinfection of targeted areas throughout the week.
Daily and frequent sanitation procedures for personal care and public interaction.
Our Executive team is communicating with our team members about illness prevention and preparation including guidance issued by the CDC. The CDC recommends everyday preventive actions to help stop the spread of germs. For more detailed coronavirus information, visit www.cdc.gov.
All software application servers have multiple levels of redundancy, are located in primary and back-up secure data center locations, and are completely unaffected by the coronavirus which means your access to your software accounts will not be interrupted.
Although, our offices remain staffed, all team members are prepared with at-home technology that enables them to be available for our customers, without interruption, even if the need to work at home presents itself.
We greatly value your business and hope you and your family remain healthy.
Sincerely,
Rob Wade, CEO
OSI Express, Inc.